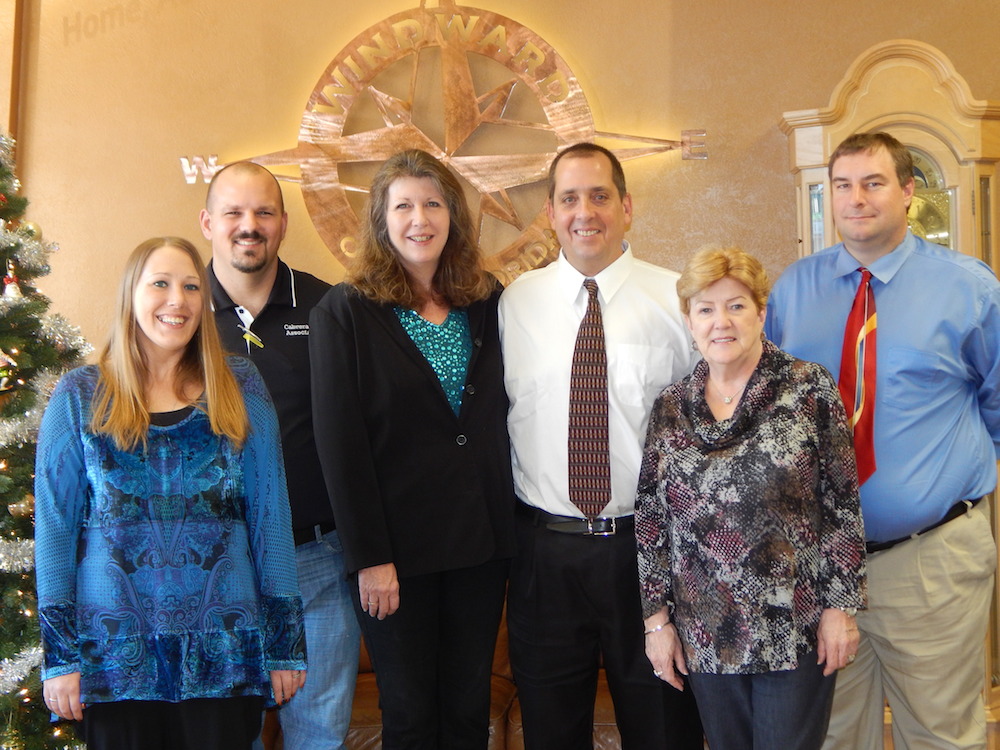 Windward Insurance and Tax is proud to serve the residents of Ocala, Florida and the surrounding areas. Owners Anthony and Nancy Smith purchased an existing agency in Jasmine Plaza in May 2011, and are privileged to now be one of the fastest growing insurance agencies in Ocala. Our recipe for growth is simple – treat every client like we would want to be treated, and have a happy professional staff who always finds the best price.
We are family owned and intently focused on excellent client service in all aspects of our business. We are here to stay, and our valued clients can count on a continuity of excellent service for years to come!

Can't make it to our office?  Do you prefer to communicate by phone?  No problem!  Meet our insurance professionals who are ready to serve you!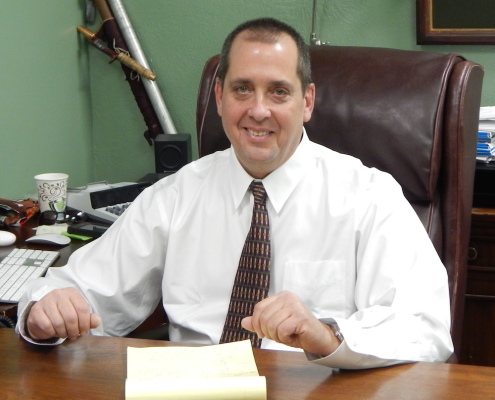 Anthony Smith
Owner
Anthony is a licensed life insurance agent, and can give you advice on anything insurance related, from evaluating an existing life insurance policy to the highest available rates on fixed annuities.
In his spare time, Anthony is a licensed pilot and feels most fortunate to travel to airshows with a friend who owns and maintains a vintage WWII T6 Texan. As Tony says, "the opportunity of a lifetime!" When not flying or making someone money, he enjoys working on his highly modified 1995 Impala SS. Stop by, he's always available to talk about cars, planes, or money!
Windward Insurance and Tax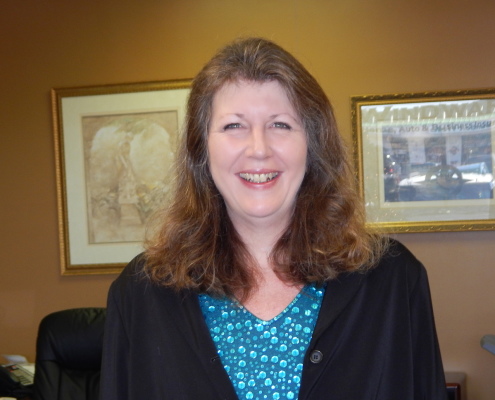 Nancy Smith
Owner
Nancy is a licensed insurance agent, and entered the insurance business with their purchase of Prospectus Insurance in 2010. Previously, Nancy worked as a teacher's assistant, while raising their four children. Nancy enjoys being a gourmet cook and homemaker, and engaging in retail therapy!
Nancy is committed to delivering amazing customer service, and enjoys meeting existing and new clients, so please stop by when you are in the area.
Windward Insurance and Tax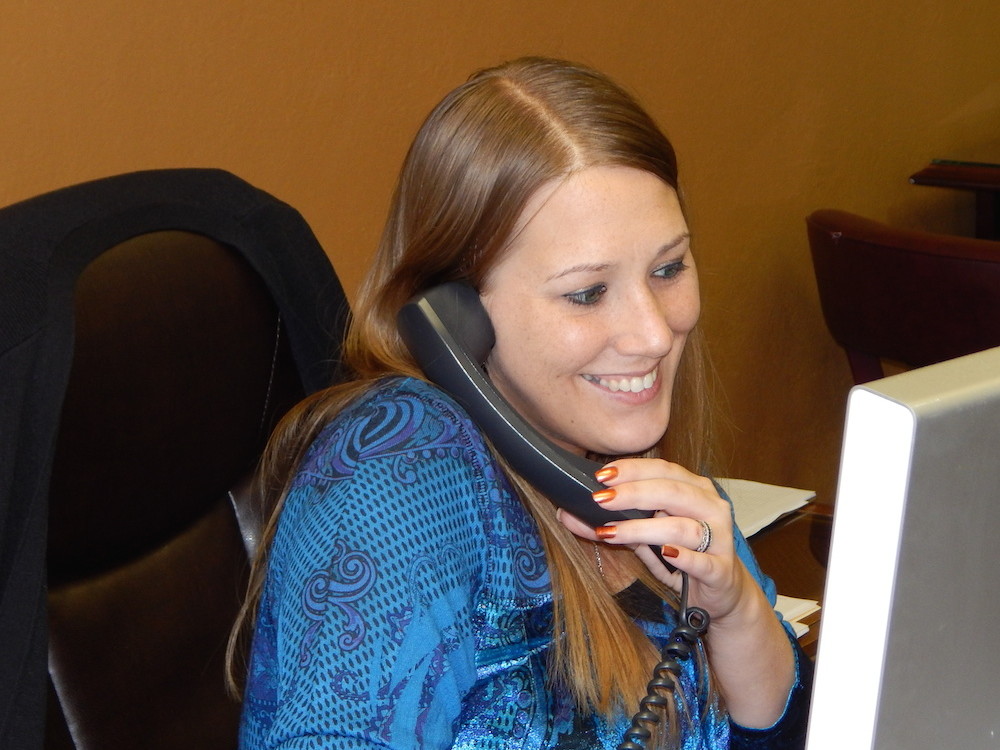 Beth Thone
Office manager, customer service
Beth has been part of the Windward family since 2013 and is a licensed 440 Customer Service Representative. Previously she worked in retail and restaurant management. Beth has found insurance to be a fascinating learning experience, and has truly found her passion in building relationships with our clients.
Beth came to Florida from Minnesota over 13 years ago and spends her free time tending to her cat, two dogs, and a bird!
Windward Insurance and Tax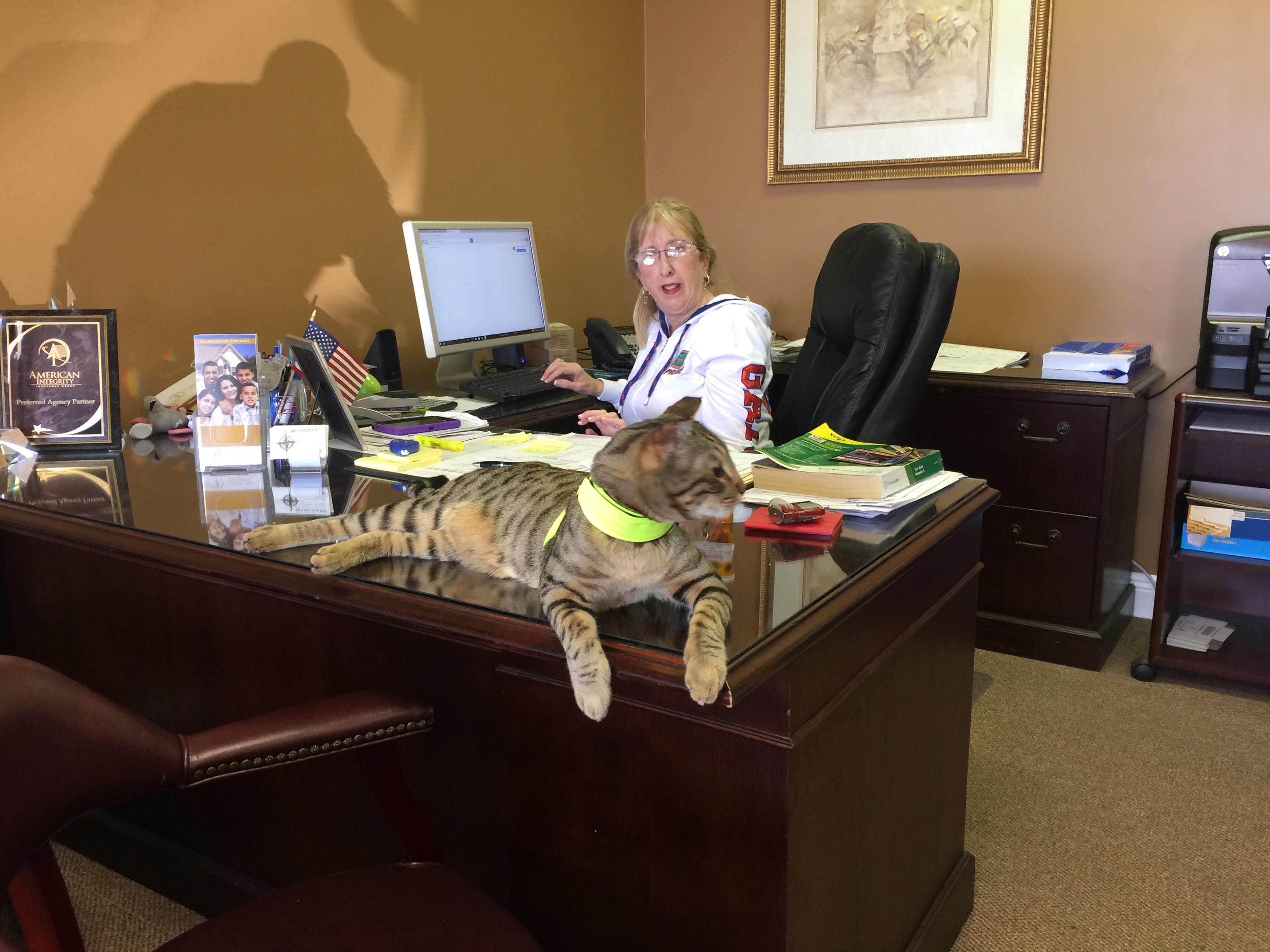 Liz Johnson
Customer Service Representative
Liz Johnson comes to us recently, although she has over 20 years of experience. She lives here in Ocala with her husband and son. We're very lucky to have her!
Windward Insurance and Tax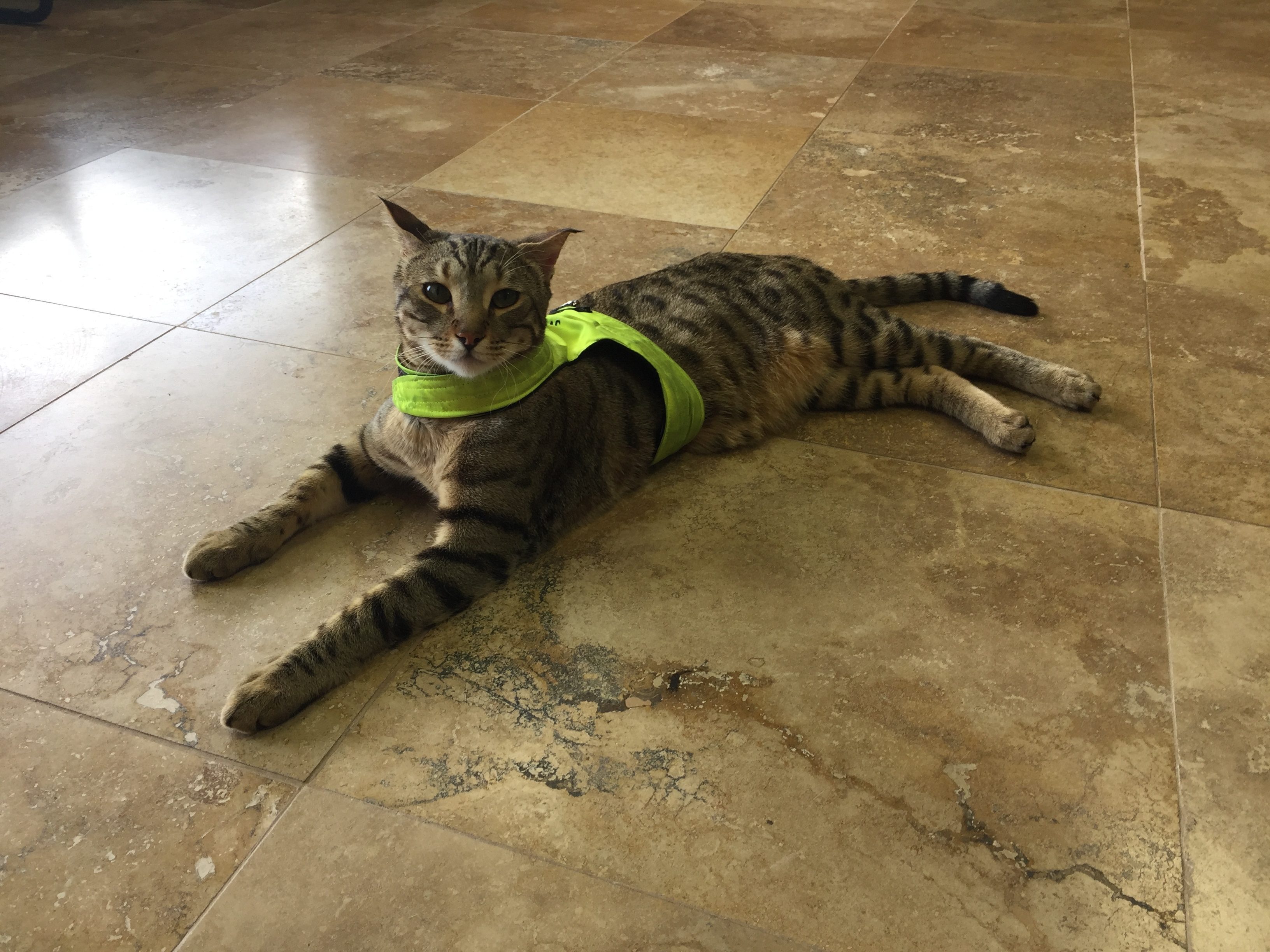 Milo Mokave
Client Entertainment Specialist
Milo is our office mascot! He prefers to come to work with us than stay at home, so from time to time we oblige him. He's very outgoing and enjoys the attention. It hasn't taken him long to become a valued team member!
Windward Insurance and Tax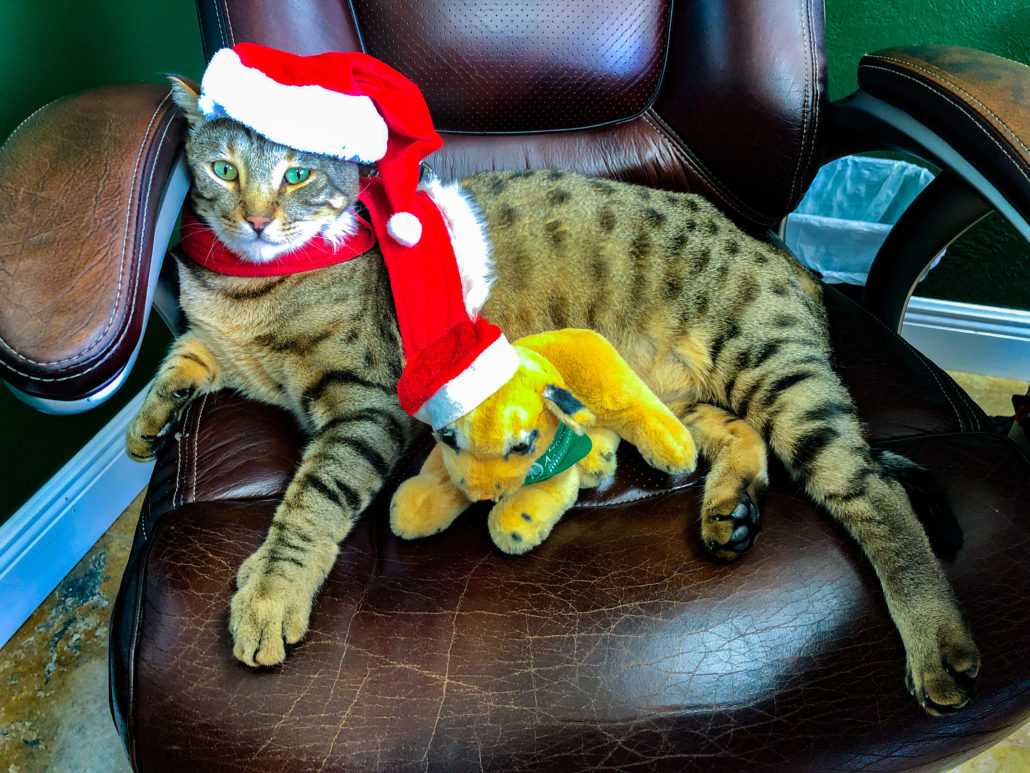 Milo - Mokave jag Cat
Dressed up as Santa!
Milo dressed up as Santa! He really doesn't like the hat, but he was willing to wear it only long enough for us to take his picture!
Windward Insurance and Tax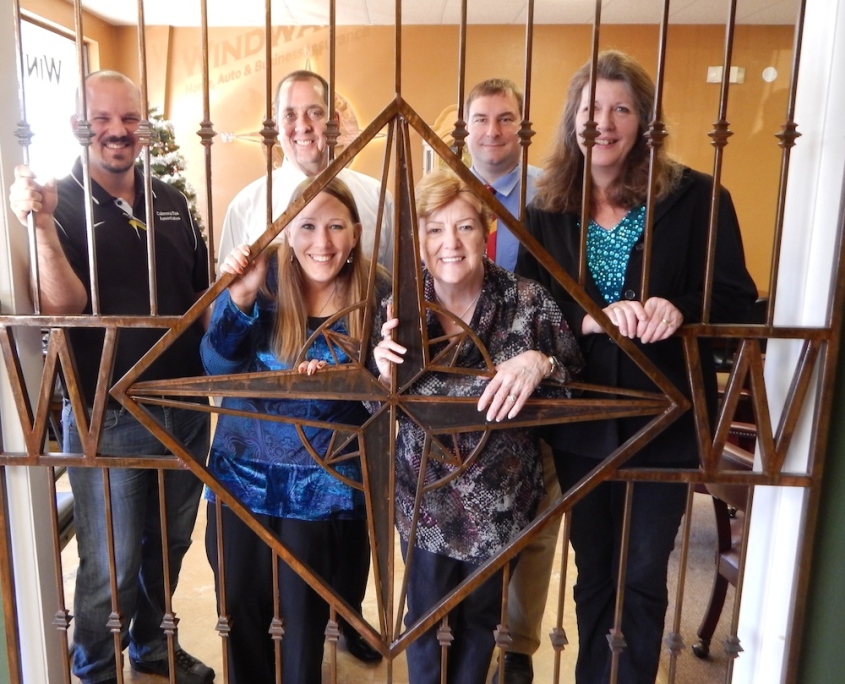 Windward Has You Covered –
Our Commitment To You