Frequently Asked Questions
Have a question that is not answered below?  Give us a call!  352-861-1000
Automobile Insurance FAQ's
Why do I need to tell you everyone who lives in my house?
The insurance company requires you report everyone who lives at your residence, whether they drive your car or not. Even if they have their own car and their own insurance, companies must know anyone living in your home 14 years old and older. In reality, everyone must either be listed as a driver or excluded because the company views people in your home as a "potential" liability where they could grab your car keys and go for a ride any time. Let's face it, we see it in the movies and TV shows all the time. Someone grabs the keys, runs a red light and hits a fence or something similar.  If that driver were excluded from your policy, the insurance company wouldn't pay for any of the damages.
We will talk more about PIP later but we will say that PIP will cover passengers in the car if they don't have their own insurance.
What is B/I (Bodily Injury)?
B/I, known as Bodily Injury, is when YOU hurt someone else in an accident. State of Florida states that if you hurt someone else in an accident, you are required to pay the first $10,000 of their medical bills. B/I does that for you. We do not offer auto policies without B/I coverage; however, some non-standard companies do. Should you ever get a policy without B/I and have an accident, you will be required to pay their medical bills up to $10,000. Failure to do so will result in a loss of your license and if you get it back, you will be required to have an SR-22 form for 3 years.
What is an SR-22 Form?
There are two types of SR-22's. The first is for failure to have insurance while you haven't turned in your license plate. So, if you have a license plate and no insurance, turn in the tag to avoid a suspension of your license. The second type is if you have an auto accident without carrying B/I insurance. This will result in being required to have an SR-22 and paying the premium "in full" for 6 months at a time, for a 3 year period.
What does Automobile Comprehensive "Comp" cover?
Also known as "other than collision", comp covers fire, theft, a rock hitting your windshield, hitting an animal, or a tree limb falling on the car. In Florida, if you have comp and a rock hits your windshield, you will be able to receive a windshield for FREE!
What does Collision cover?
Collision is coverage for colliding with another car, fence, building, post, or anything except an animal.
What happens when someone else drives my car?
Many factors go into this question. Does the person live with you? Are they a relative? Do they have their own insurance? In most cases, they would be covered for medical unless they live with you and are Excluded.
What is PIP?
In Florida, PIP is Personal Injury Protection.  Florida is considered a "No Fault" State. It is a requirement to get insurance in Florida and follows the driver. It covers medical bills, lost wages and funeral expenses up to $10,000, less any deductibles. PIP has the first claim anytime an injury occurs in, on or around a vehicle. As an example, if you are hit by a car or you slam your hand in the car door, these would be a PIP claim. You do not want a PIP claim. Most companies will not accept you if you have two PIP claims within a 36 month period.
What do I need to get car insurance in Florida?
You must have a car registered in the State of Florida with a tag. You do NOT have to have a Florida driver's license; however, you will have to have two proofs of garaging address for the vehicle such as paycheck stubs, a lease or a property tax bill.
What is UM/Uninsured motorist?
Known as uninsured motorist or underinsured motorist. Your $10,000 medical PIP coverage may run out quickly in the event of a severe auto accident. This is the time you will be very happy to have this type of insurance because it will cover above and beyond PIP, up to the limits you have set forth. If someone hits you and doesn't have any insurance, then you will be protected as well, should you carry UM insurance.
Monthly Payments VS Paying in Full?
The best discount offered by all insurance companies is the "paid in full" discount. You can easily save over $150 when you pay 6 months in advance. Not only do they charge more for making payments, many companies also charge an extra $4 as a processing fee for each payment received.
Another type of discount is offered by Progressive Insurance,  through a device called Snapshot. This is a device that plugs into your car and monitors your hard braking, distance driven,  and time of day. This little device could save you up to 30% off your bill in just a few short months. Ask about it!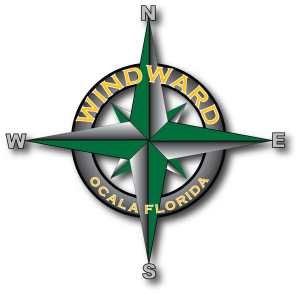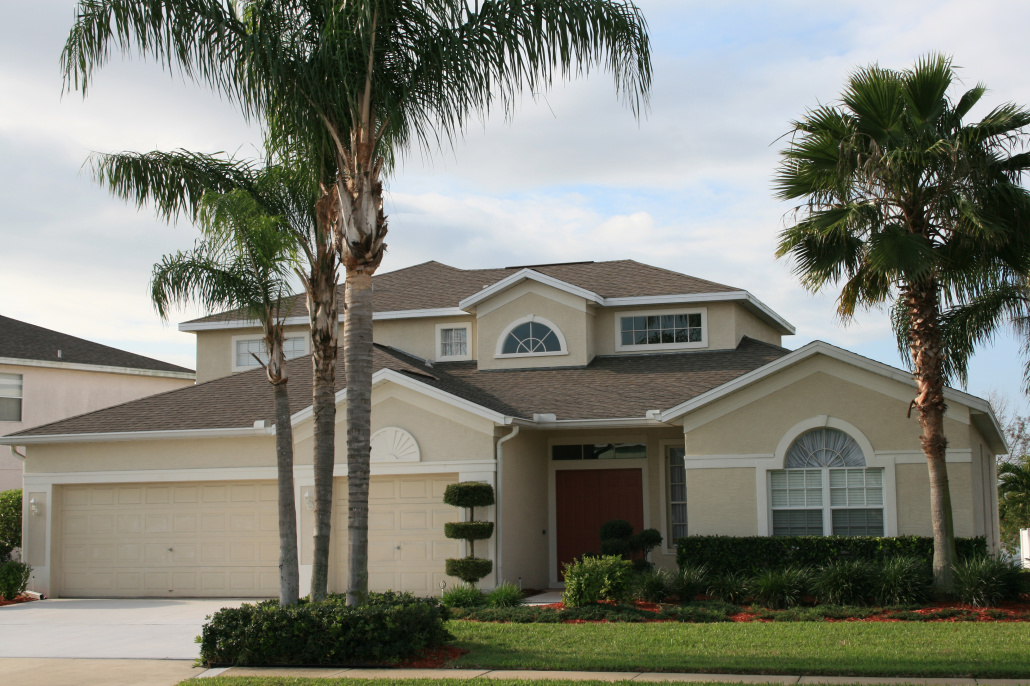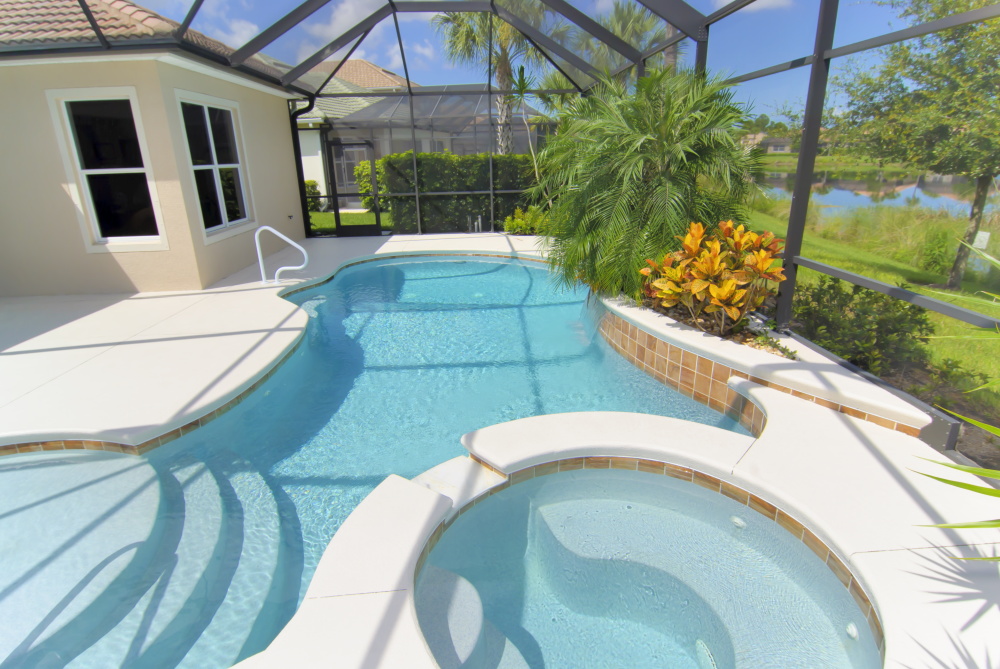 Homeowner's Insurance FAQ's
What is Wind Mitigation?
If you've had a new roof on your house since 2002, request a wind mitigation inspection. This inspection will prove to the insurance company the stability of your roof.  You will receive discounts, (sometimes large discounts) if your roof meets code enforcement guidelines.
I have 30 year architectural roof shingles. Why can't I get insurance on my house?
From the viewpoint of the insurance company, any roof in Florida has taken a substantial beating from wind, rain and sun due to our crazy weather. The roofing company will lead you to believe the 30 year shingle is so much better than other options, and for just a few dollars more it will protect the integrity of your home much longer. What they fail to tell you is that most insurance carriers will NOT insure a home when a roof is over 20 years old, even if it appears to be in good looking condition. A few will cut it off at 15 years old. Most carriers will not go past 20 years of age on the roof; however, they will require you to cover the first 25% out of pocket if anything happens. If you need insurance to protect your house, then the one thing that will protect your house the most is to get a new roof. Besides, a new roof combined with wind mitigation credits will get you the lowest rates, period.
Can my cousin, brother, son-in-law and step-dad who have been doing roofs forever in Wisconsin come to Florida to replace my roof?
No. In Florida, a permit must be pulled (and paid for) and the roofer must be a licensed general contractor.
What does a 4-Point inspection look for?
Should you own or purchase a home over 30 years old, a 4-Point inspection may be required. This home inspection will be look at the age, condition, and type of plumbing, heating and A/C, wiring, and electrical, as well as the roof.
Do I need flood insurance?
In most cases you can get away without having flood insurance; however, it is always recommended that you have it. Fire and water are the two most destructive forces on earth and all it takes is a ¼' of water standing or streaming for a period of time to do some major damage to wood, drywall, paint and floor coverings. Standing water can easily cause mold, mildew, and attract bugs. In Florida, the weather can change in the blink of an eye and literally cause flooding in just a few minutes of a hard, steady rain, even if your home is not considered to be in a flood zone.
Why does my neighbor pay so much less for his insurance?
There are many factors that go into an insurance quote. The factors such as age, condition, credit, zip codes, size and health, all influence the total premium. We are your personal agent, so come on in or give us a call so we can discuss your unique situation.
Why does a vacant house cost so much more to insure?
A vacant home is a very uncontrollable risk in the eyes of the insurance carriers, because no one is there to watch over it on a daily basis. It could be weeks or even months before anyone stops by to check on the property, only to find someone has broken in, a pipe burst and flooded the kitchen, termites have eaten the entire bathroom wall, raccoons have been hibernating in the cabinets or the neighbor kid threw a rock through the window and then it rained for 7 days straight, allowing the entire wall in the living room to get moldy. There are price discounts if you can prove someone is watching over the property and it is located in a gated community, but overall, expect to pay more than double the average insurance prices as for an occupied house.
I'm a "snowbird", can I get insurance?
Yes! However, to have a much more attractive insurance rate, you need to buy a house in a gated community or install and pay for a burglar alarm. You also must live in Florida 4 months out of the year to have your home to be considered a seasonal/2nd home as opposed to a vacant house.
I have a condo, apartment or villa. Why do I need insurance?
In most cases, if you are not responsible for the roof or exterior walls of the property you're living in, you will want to have an HO-4 or an HO-6 policy to protect you. In a condo or villa, an HO-6 will cover your personal property and the interior walls, flooring and ceiling. An HO-4 policy is used when renting in an apartment or house and you want to protect your valuables from fire, theft, loss or damage. Personal property is defined as anything that would fall out of your house if turned upside down and shaken, and not attached to the home itself.
What is the difference between replacement cost and ACV?
ACV means actual cost value. Best to give an example here. Let's say your television you paid $800 for two years ago is damaged or stolen. ACV would depreciate your asset for the past 2 years and then pay you only 80% of that value. Instead of a new tv comparable to your old one, you might only much less than the price of a new television.  We advise that you always pay the couple extra dollars for replacement cost! You'll be glad you did if you have a claim.
What qualifies me for Homeowner's Insurance discounts?
Most companies will give you a discount if you live in a gated community. Most will also offer you a discount if you are over 55 and retired or over age 60. One substantial discount is if the home you purchase has a hip roof because they are known to withstand storms the best. Another huge discount some offer is for high credit scores. Our main carrier offers up to 20% discount for excellent credit history. As always, paid in full also has a lower price.
I have a Homeowner's Insurance policy in force. What can I expect now?
Honestly, it depends.
If you have a mortgage then your payment will be escrowed from your monthly payments and paid in full by your lender.
If you don't have a mortgage, you can choose to pay in full, 2 payments or four. Payments can be made in person, mailed and some take credit/debit cards over the phone.
If you have an older home, you will need to order a 4 – Point inspection. Order that today! If you are getting a new roof or had a new one since 2002, order a new wind mitigation inspection. These can cost between $75 and $125 each.
The insurance carrier will send someone to inspect the outside of your home, unannounced, sometime within the next 30 days. Be prepared for them to find something they want you to fix or change by sending out a pending cancellation letter. Most of the time, homeowner's can easily oblige and keep their policy in force, with little complications.
What does Personal Liability cover?
Most policies offer liability in the ranges of $100,000 to $300,000 or even more per occurrence. If you or another insured are held responsible for bodily injury or property damage of someone else, your home owners policy may cover you. Protection from potential lawsuits also is covered in many instances should another person bring one upon you.
The best thing about this coverage is that it covers you whether you are home or not, provided your home isn't owned by a corporation or in a Land Trust in most cases. Additionally, it covers family members that live with you.
This portion of your coverage protects you against slip-and-fall injuries, accidents, dog bites and the broken window on your neighbors home because your son threw the baseball a little too high.
What do Medical Payments cover?
Your Homeowner's Insurance policy may pay for medical bills is someone is injured on your property. Certain injuries may be covered away from the home also if they were caused by you, another insured, a household employee or even a pet caused them.
Some of the medical bills that may be covered include surgical, X-ray, dental, ambulance, hospital, nursing services, prosthetic devices and funeral services.
Medicare Supplement FAQ's
What are Medicare Supplements?
Medicare is an amazing health coverage for anyone who has it, typically age 65 and older. There are a few holes and gaps in Medicare coverage,  and supplements were created to fill them. Supplements are offered in letter form such as A, B, F or G. Each letter offers varying degree of protection with F being the superior coverage, literally protecting you from every gap. In its' simplest form, if Medicare pays their portion of the bills, then the supplement must pay as well.
How are Medicare Supplement policies different from Medicare Advantage plans?
An Advantage plan basically takes over your Medicare coverage but then it limits when and where you can receive medical care. You almost always have to use doctor and hospital networks that are approved by the plan. The draw to these are that there are no monthly payments needed for most of them. In many cases they offer you free gym memberships, free rides to the doctor and some even pay some of your Part B.
So, why don't you want an advantage plan? In many cases they are restricting, and if you get sick, they may wind up costing you a lot more in the end. Many have very small networks making it very difficult to get help if you're traveling. Your main doctor must approve you to go see a specialist. The plan could consider your "emergency" a non-emergency and not pay the claim. You still have out of pocket expenses where they nickel and dime you to death with $25 co-pays, $50 office visits and $75 specialist visits. If you have the worst year medically of your life, you may hit their annual MOOP, Maximum Out Of Pocket which, in many companies, is $6,000! For that much money, you could easily pay a monthly premium for a regular F plan supplement for nearly 3 years and have $0 out of pocket for anything and never have to ask permission to see a Doctor.
Advantage plans may cost less in the beginning of retirement but they could very well cost so much more later on. Some day you may wish to switch to a supplement and they won't accept you because of medical reasons. Don't let that happen to you. Know which one is better for you, set yourself up correctly right from the start and stick with it.
When can I enroll in a Medicare supplement plan?
Most people think the only time of year they can get a supplement is during AEP, annual enrollment period, which occurs October 15th until December 7th every year. This is not the case. This time frame is only for people on a Medicare Advantage plan and want to get off of it.
If you are turning 65, you can start a Medicare supplement 6 months before your birthday or anytime you start your Part B.
If you're on a Medicare supplement plan and want to switch, you can do so anytime you want; however, there will be health questions to answer. Many medical conditions will disqualify you from most companies.
If you just moved to Florida you may get one.
If your current advantage plan moved or closed, you can get one.
Don't wait for AEP –  ask if you can start one right now. In most cases, you can!
Do I still have to pay my Medicare Part B?
In a word, yes. In most cases, you don't pay for it, it just automatically comes straight out of your social security check. Most people pay $104.90, this year.
How and where do Medicare supplements work?
Since there are no networks to worry about, they work anywhere in the United States that Medicare is accepted, which is almost anywhere. There are also options for foreign medical care to certain limits, usually $50,000 so you can feel safe in traveling abroad or on that dream cruise knowing you would be taken care of.
What is the cost of a Medicare supplement plan?
As you can imagine, since Plan F covers everything, it also cost the most. In Florida, depending on your age and zip code of where you live, plans could easily be over $200 a month.
There are alternatives to the high price. One company offers a High Deductible F plan which means to you that if you were willing to share the cost of any major medical bill by covering the first $ X amount per year in the form of a deductible you pay in first, then the plan would cover everything over and above. This high deductible F plan can literally be 80% less than the regular F plan, in some cases and over time be well worth the investment.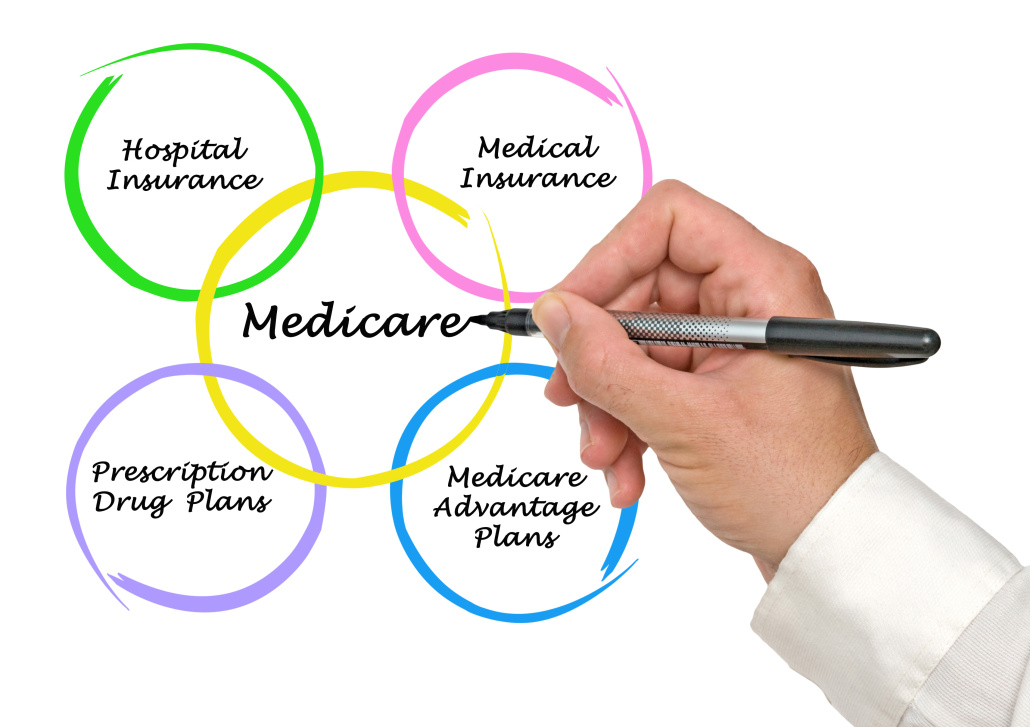 Directions To Our Office
Windward Insurance & Tax
We are conveniently located in the Jasmine Square, right across the parking lot from the DMV. We are at the corner of SW 60th Avenue and SW Highway 200 in Ocala, approximately 3 miles south of Interstate 75.
6116 SW Highway 200
Ocala, FL 34476
Find Us On A Map – Click For A Map
From I-75: We are approximately 3 miles Southwest of I-75, on SR 200. We are just south of the intersection of SR 200 and SW 60th Avenue on the left side, in Jasmine Plaza across from the tag office.
From CR 484: We are approximately 5 miles North of CR 484, on the right in Jasmine Plaza, across from the tag office.